June 9, 2014 / Conference: 1st Association of Borderlands Studies (ABS) World Conference
JOENSUU, FINLAND & ST. PETERSBURG, RUSSIA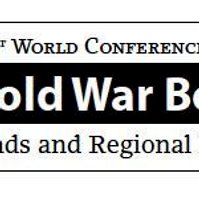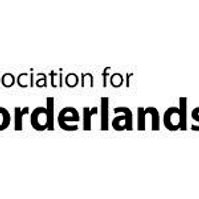 Dongsei Kim presented his research paper "Towards A Praxis of Urbanistic Acupuncture: The Role of Urbanism in Resisting Frontiers of Globalization" at the 1st Association of Borderlands Studies (ABS) World Conference. His paper was presented in the paper session "Discursive and Symbolic Practices of Constructing and Annihilating Borders" chaired by Anne-Laure Amilhat Szary, UJF-Grenoble, France.
Introduction
Acupunctural Praxis in Urbanism and Critical Regionalism
"The paper interrogates the role of urbanism in resisting unfavorable social consequences instigated by frontiers of globalization. It specifically investigates acupunctural praxis in urbanism that has recently gained momentum mainly as a response to the late Global Financial Crisis (GFC). Many of these localized grassroots phenomena were collected under the umbrella term 'tactical urbanism.' They cover a multitude of bottom-up tactics from around the globe that emphasize the collective, low cost, immediately-implementable, and use of social-media to connect participants. This localized 'tactical urbanism' that many times tackle the relentless globalization is then tested against Kenneth Frampton's seminal work Towards a Critical Regionalism: Six Points for an Architecture of Resistance from 1983 that reveal some of their potency in providing resistance to this frontiers of globalization. The paper analyzes these acupunctural praxis in urbanism and by specifically examining some of the implemented examples categorized under 'tactical urbanism.' Frampton's seminal essay—now some 30 years old—offers views on how architecture has performed in providing resistances to what Paul Ricoeur termed universalization—a homogenizing world instigated by technological advancements—in the preceding decades. Frampton exposes the bleak fact that optimized technology conditioning modern buildings substantially limited the possibility of creating significant urban forms and argued that the scope of urbanism was then limited to a degree where it had become a 'kind of superficial masking,' almost a mere 'manipulation of elements predetermined by the imperatives of production.' Nevertheless, Frampton suggests ways architecture can be sustained as a critical practice by engaging ideas such as 'cultural-expression,' 'arrière-garde,' 'place-form,' and 'cultivating the site' that offer resistances to universalization. What has changed over the last 30 years? This paper evaluates tactical urbanism's significance and how they might offer subversive strategies for the proliferating spaces of exclusion instigated by globalization at all scales."