March 1, 2016 / Exhibition: Over the Boundary
State Library of Queensland, BRISBANE, AUSTRALIA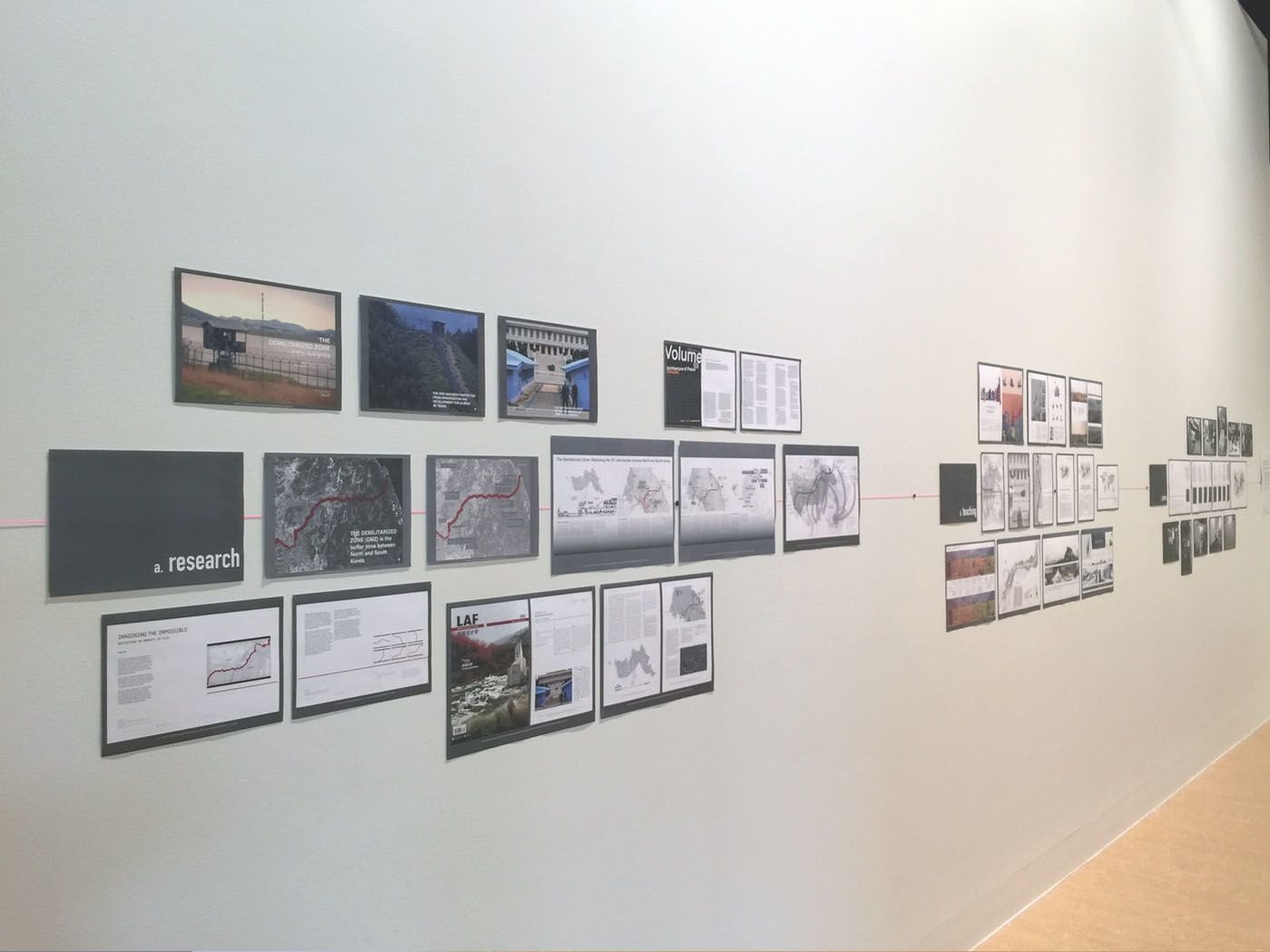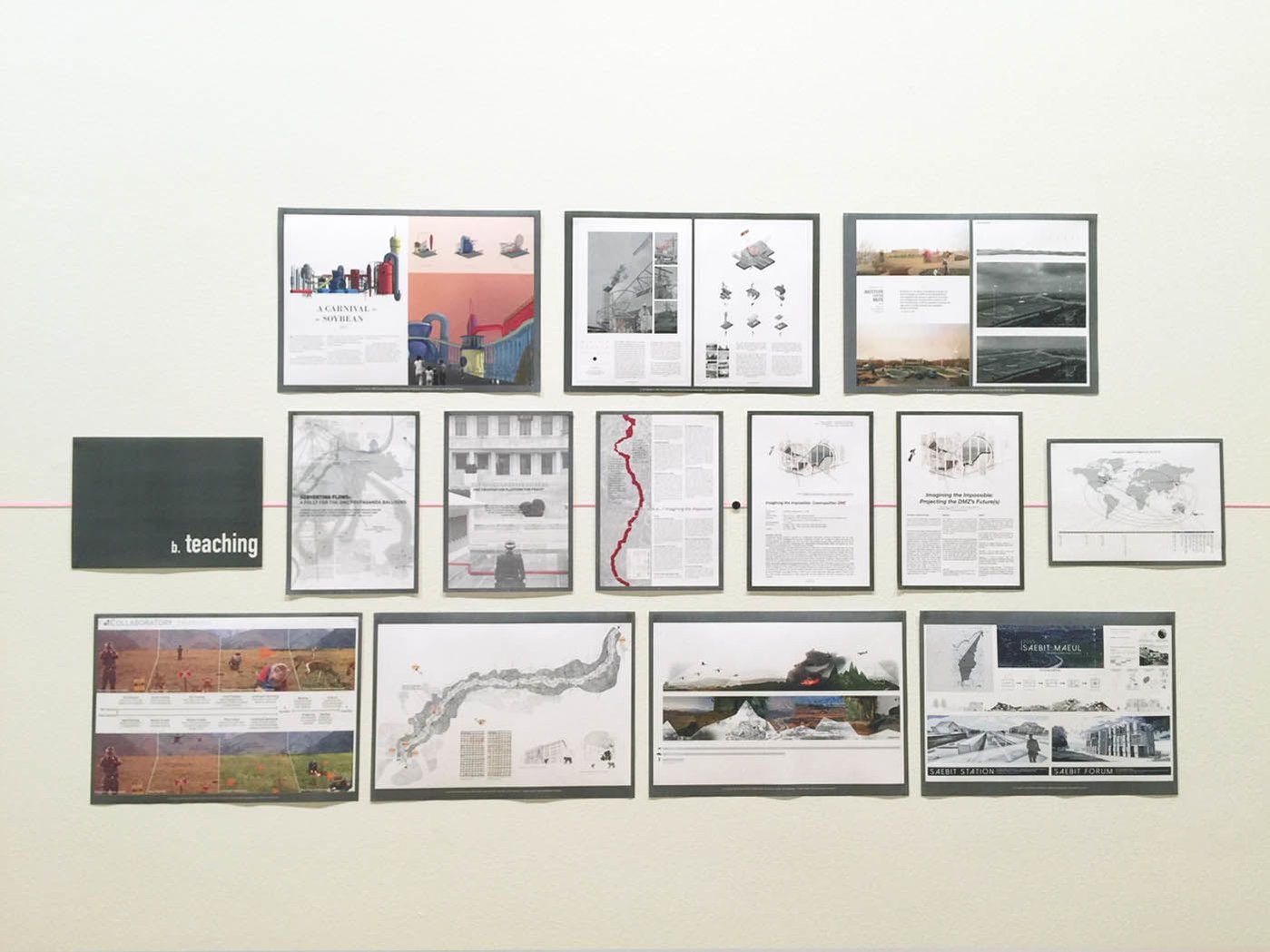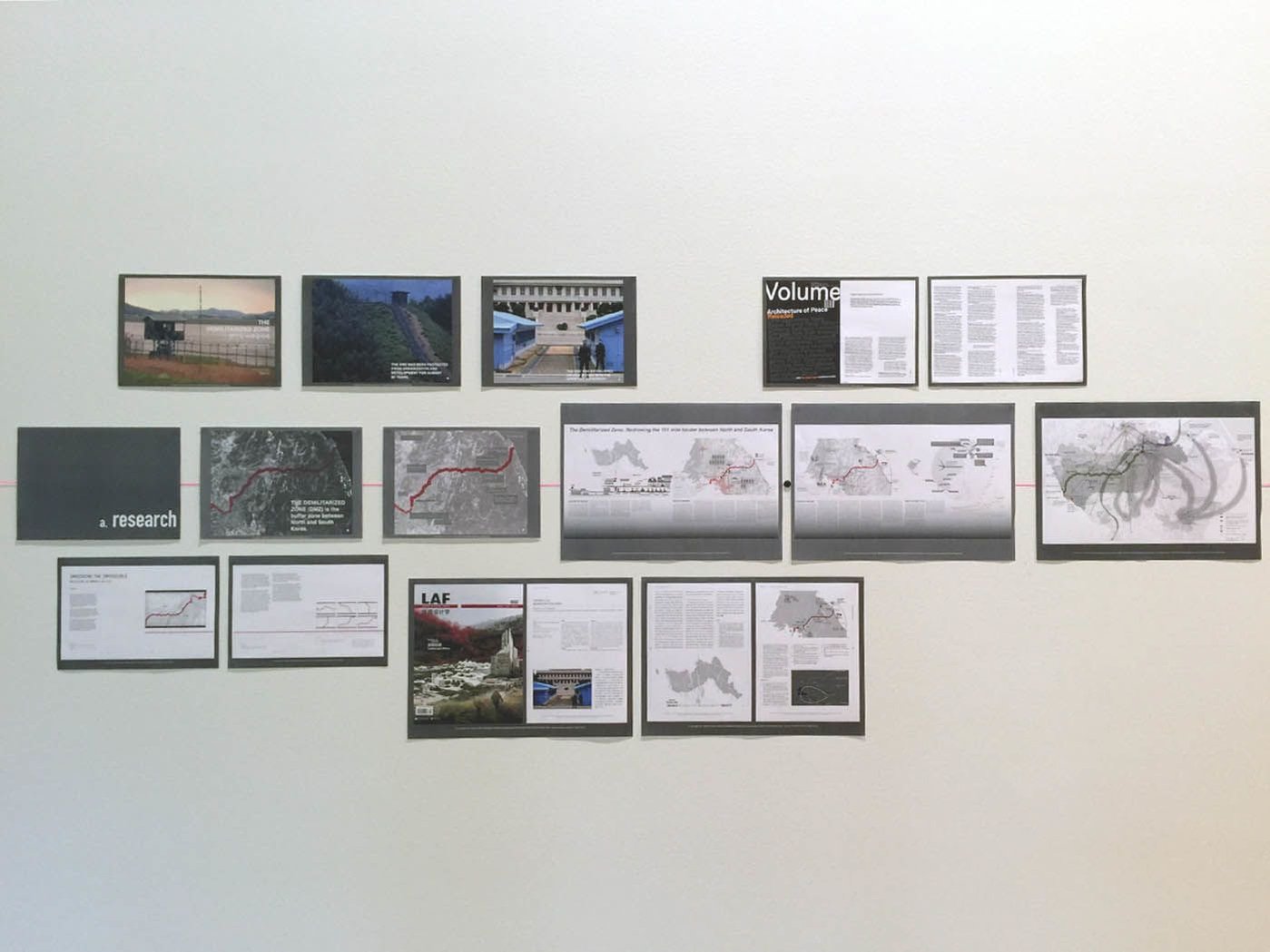 Dongsei Kim's work "Imagining the Impossible: Projecting DMZ's Future(s)" was invited to the Over the Boundary exhibition curated by John de Manincor of The Architecture Office. The exhibition was held at the Asia Pacific Design Library (APDL), State Library of Queensland, Brisbane, Australia.
March 1 - May 15, 2016.

Project Description
This work-in-progress research project explores multiple alternative futures for the highly contested Demilitarized Zone (DMZ) that divides the Korean peninsula. This acts as a critique to the South Korean Government's proposed "World Peace Park" in the DMZ. Further, the DMZ becomes a proving ground for investigating the limits and agency of spatial design in political transformations. These questions are explored through multiple approaches. Nevertheless, these approaches can be categorized into three main threads. Those are; research, teaching, and praxis. The first—research—thread produces a critical body of work through publications. They deconstruct and destabilize habitual ways of understanding the DMZ. The second—teaching—thread recombines these deconstructed ingredients into multiple hybrid realties that offer new perspectives. The third—praxis—tests the other two threads through grounded realities. It engages the larger public through exhibitions and installations. These multiple ongoing parallel projects mould and transmute each other. - Text by Dongsei Kim.
Link to the Article on the Exhibition ("Architecture and Neuroplasticity Collide" from ArchitectureAU)