July 2014 / Journal: Volume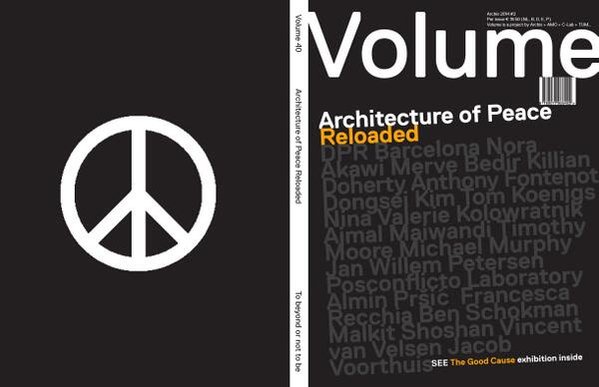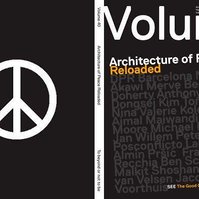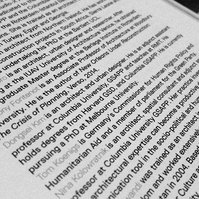 Dongsei Kim's Towards a Dialogical Peace in the Demilitarized Zone article was published in the journal Volume #40: Architecture of Peace Reloaded (ISSN 978 90 77966 402. Editor-in-chief: Arjen Oosterman)
Editor's Introduction to the Article
"In September 2013, President Park vowed to create a Peace Park in the demilitarized zone between North and South Korea. But whose peace is it? In reality, the park is a Trojan Horse used to discuss a kind of unification that both absorbs and negates the existence of North Korea. Dongsei Kim explores an alternative for the park: a dialogic space, where multiple points of view benefit from each other's presence, without necessarily resolving themselves. He argues that architectural space that takes advantage of dialogic and agonistic frameworks would be a good starting point to discuss peace in the DMZ."


Introduction of the Issue
July, 2014. Four years ago we published Volume #26: Architecture of Peace to explore the agency of architecture in post-conflict environments. It was clear we had only scratched the surface of a tense and complex issue. So now we've tightened our focus and zoomed in on the period directly after peacekeeping forces have arrived. Our goal: to see what a 'reconstruction mission' actually is, how peacekeeping can anticipate its legacy, and how different cultures come with quite different solutions to build or maintain peace. Rebuilding after war, it would seem, is another battle altogether. With contributions from dpr-barcelona, Nora Akawi, Merve Bedir, Killian Doherty, Anthony Fontenot, Dongsei Kim, Tom Koenigs, Nina Valerie Kolowratnik, Ajmal Maiwandi, Timothy Moore, Michael Murphy, Jan Willem Petersen, Posconflicto Laboratory, Almin Prsic, Francesca Recchia, Ben Schokman, Malkit Shoshan, Vincent van Velsen, and Jacob Voorthuis.
Citation
Kim, Dongsei. 2014. "Towards A Dialogical Peace in the Demilitarized Zone." Volume. Vol. 40. July. pp. 40-43.